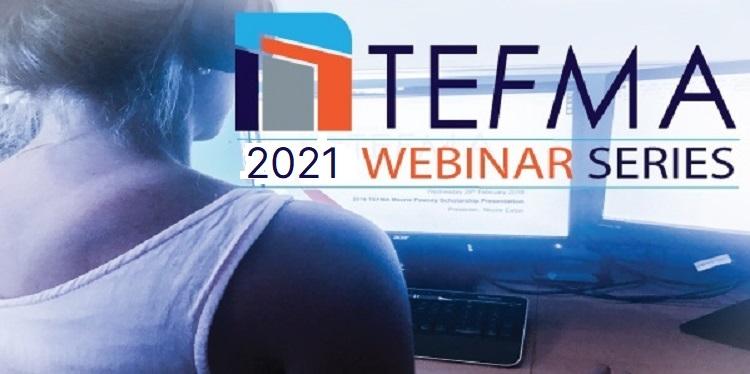 TEFMA Webinar: University of Canberra Master Plan
12:00pm Wednesday, 26 May 2021
12:40pm Wednesday, 26 May 2021
TEFMA Webinar: University of Canberra Master Plan
Date: 26 May 2021
Time: 12.00pm - 12.40pm AEST

Presenters: 
Rob McGauran, MGS Architects
Elliet Spring, MGS Architects
John Owens, Univeristy of Canberra
Zoe Lewis, Univeristy of Canberra

What will you get from this presentation:
An understanding of UC's new Master Plan and its development plans for the future

Who should attend:
People interested in how UC will transform its campus and become a truly integrated centre of learning, business, and residential activity through its new Master Plan.
​​​​​
Contact Information
Please contact us if you have any questions about the 2021 Webinar Series.
Additional Information
WEBINAR DETAILS:

Date: 26 May 2021
Time*: 
10.00am - 10.40am, AWST (WA/HK)
11.30am - 112.10pm ACST (SA/NT)
12.00pm - 12.40pm, AEST (ACT/NSW/TAS/QLD/VIC)
2.00pm - 2.40pm, NZST (NZ)
* includes Q and A


Cost: 
Complimentary to all TEFMA members
Only members who register will have access to the webinar on the day so please register if you wish to attend.

Once you have registered you will receive information on how to join the webinar and a calendar entry to record this event.
Please note TEFMA have now switched to Zoom as our webianar platform.  View System Requirements for joining the webinar here.