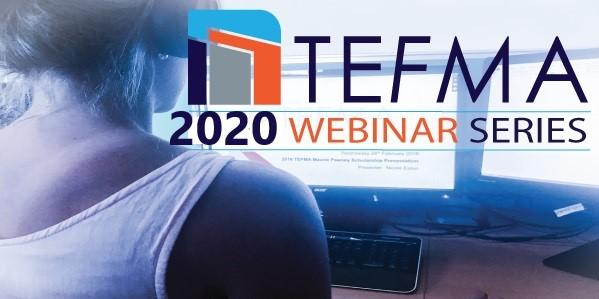 TEFMA Webinar: UOW Molecular Horizons
12:30pm Thursday, 24 September 2020
1:10pm Thursday, 24 September 2020
TEFMA Webinar:
UOW Molecular Horizons
Presenter: 
Blake Preston, Senior Manager Project Delivery, Space and Systems, University of Wollongong
What will you get from this presentation? 
In this webinar, attendees will have the opportunity to learn about the Molecular Horizons facility, including the bespoke construction methodologies, as well as some of the research being undertaken within the facility.

Who should attend? 
Those interested in gaining an understanding of UOW's world-leading Molecular Sciences Research Institute, Molecular Horizons. Constructed of innovative materials (particularly around Glass Fibre Reinforced Plastic structural Reinforcement), holding state of the art equipment, research within the building aims to progress understanding of the molecular mechanisms of life through new research technologies that inter-twine physical and life sciences. The facility includes Cryo-TEM microscopy suites, other advanced microscopy suites, biological laboratories and accommodation, animal (rodent) holding and support facilities and a lab and rooftop platform for Atmospheric Chemistry research.

About our presenter
Blake is the Senior Manager of Project Delivery, Space and Systems within UOW's Facilities Management Division. Responsible for the delivery of UOW's program of Capital Works, Blake was highly involved in the delivery of the Molecular Horizons Project.
Contact Information
Please contact us if you have any questions about the 2020 Webinar Series.
Additional Information
WEBINAR DETAILS:

Date: Thursday, 24 September 2020
Time*: 
10.30am - 11.10am, AWST (WA/HK)
12.00pm - 12.30pm, ACST (SA/NT)
12.30pm - 1.10pm, AEST (ACT/NSW/QLD/TAS/VIC)
2:30pm - 3.10pm, NZST (NZ)
* includes Q and A


Cost: 
Complimentary to all TEFMA members
Only members who register will have access to the webinar on the day so please register if you wish to attend.

Once you have registered you will receive information on how to join the webinar and a calendar entry to record this event.