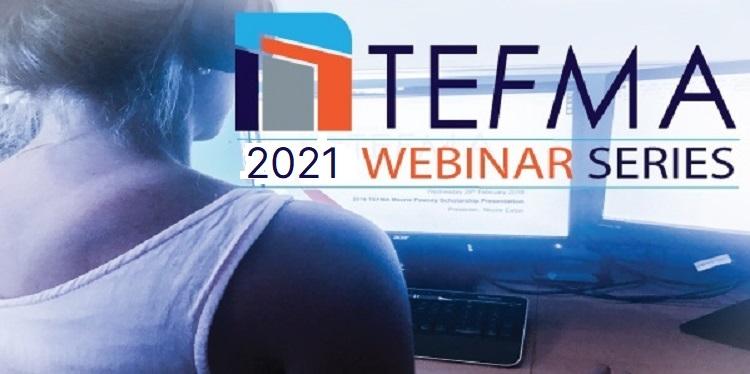 TEFMA Webinar: UTas Southern Campus Transformation - Preliminary Urban Design Framework
11:00am Wednesday, 18 August 2021
11:40am Wednesday, 18 August 2021
TEFMA Webinar: University of Tasmania Southern Campus Transformation - Preliminary Urban Design Framework
Date: Wednesday, 18 August 2021 
Time: 11.00am - 11.40am AEST

Presenters: 
Matt Smith, Univeristy of Tasmania

What will you get from this presentation:
In this webinar, attendees will have the opportunity to discover and learn about the University of Tasmania exciting 10-year vision and plans for relocating from the Sandy Bay Campus to the Hobart CBD.  The University has undertaken a level of consultation with staff, students, and the community; and are now entering a more detailed engagement with all stakeholders.  The presentation will outline the rationale for the relocation, the urban design principles adopted, the preliminary master plan, how the vision will be funded and the relocation staging.

Who should attend:
Staff working in master planning and capital development, stakeholder management, facilities and campus services, asset management and environmental sustainability will benefit from attending this webinar.

About the Presenter: 
Matt Smith is the Director, Facilities Management at the University of Tasmania. Matt has held various roles at the University, including Director, Asset Management and Deputy Executive Director, Infrastructure Services and Development.  Matt has also work at the ANU as Associate Director, Facilities Management and Capital Works.  Matt served for 13 years in the Royal Australian Air Force as a Senior Facilities Officer at various locations around Australia.​​​
Contact Information
Please contact us if you have any questions about the 2021 Webinar Series.
Additional Information
WEBINAR DETAILS:

Date: 18 August 2021
Time*: 
9.00am - 9.40am, AWST (WA/HK)
10.30am - 11.10am ACST (SA/NT)
11.00am - 11.40am, AEST (ACT/NSW/TAS/QLD/VIC)
1.00pm - 1.40pm, NZST (NZ)
* includes Q and A


Cost: 
Complimentary to all TEFMA members
Only members who register will have access to the webinar on the day so please register if you wish to attend.

Once you have registered you will receive information on how to join the webinar and a calendar entry to record this event.
Please note TEFMA have now switched to Zoom as our webianar platform.  View System Requirements for joining the webinar here.