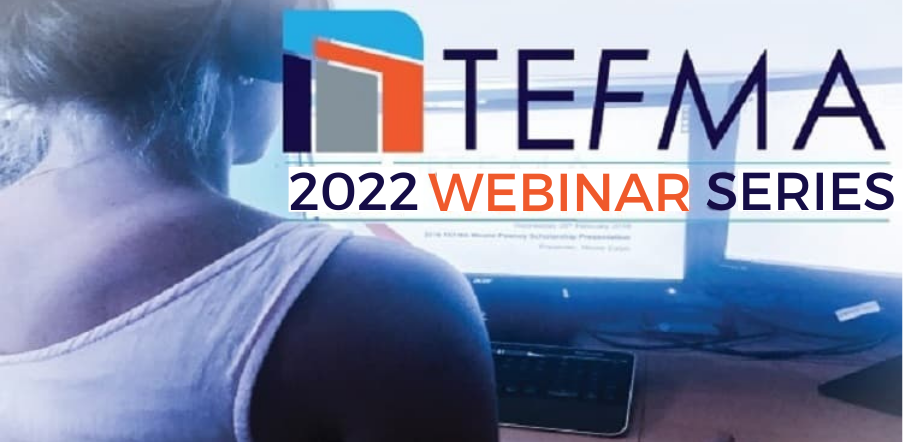 Webinar: Emergency Management / Corporate Risk - Details TBC
12:00pm Tuesday, 1 February 2022
1:00pm Tuesday, 1 February 2022
Webinar: Emergency Management / Corporate Risk 
Date: February 2022 
Time: TBC

Presenter: 
Wilson Security 


What will you get from this presentation:
Further details on this webinar will be made available shortly.  
 
Contact Information
Please contact us if you have any questions about the 2022 Webinar Series.
Additional Information
WEBINAR DETAILS: 
Please note details are still to be finalised

Date: TBC February 2022
Time*: 
9.00am - 10.00am AWST (WA/HK)
11.00am - 12.00pm AEST (QLD)
11.30am - 12.30pm ACDT (SA/NT)
12.00pm - 1.00pm AEDT (ACT/NSW/TAS/VIC)
2.00pm - 3.00pm NZDT (NZ)
* includes Q and A


Cost: 
Complimentary to all TEFMA members. 
Only members who register will have access to the webinar on the day so please register if you wish to attend