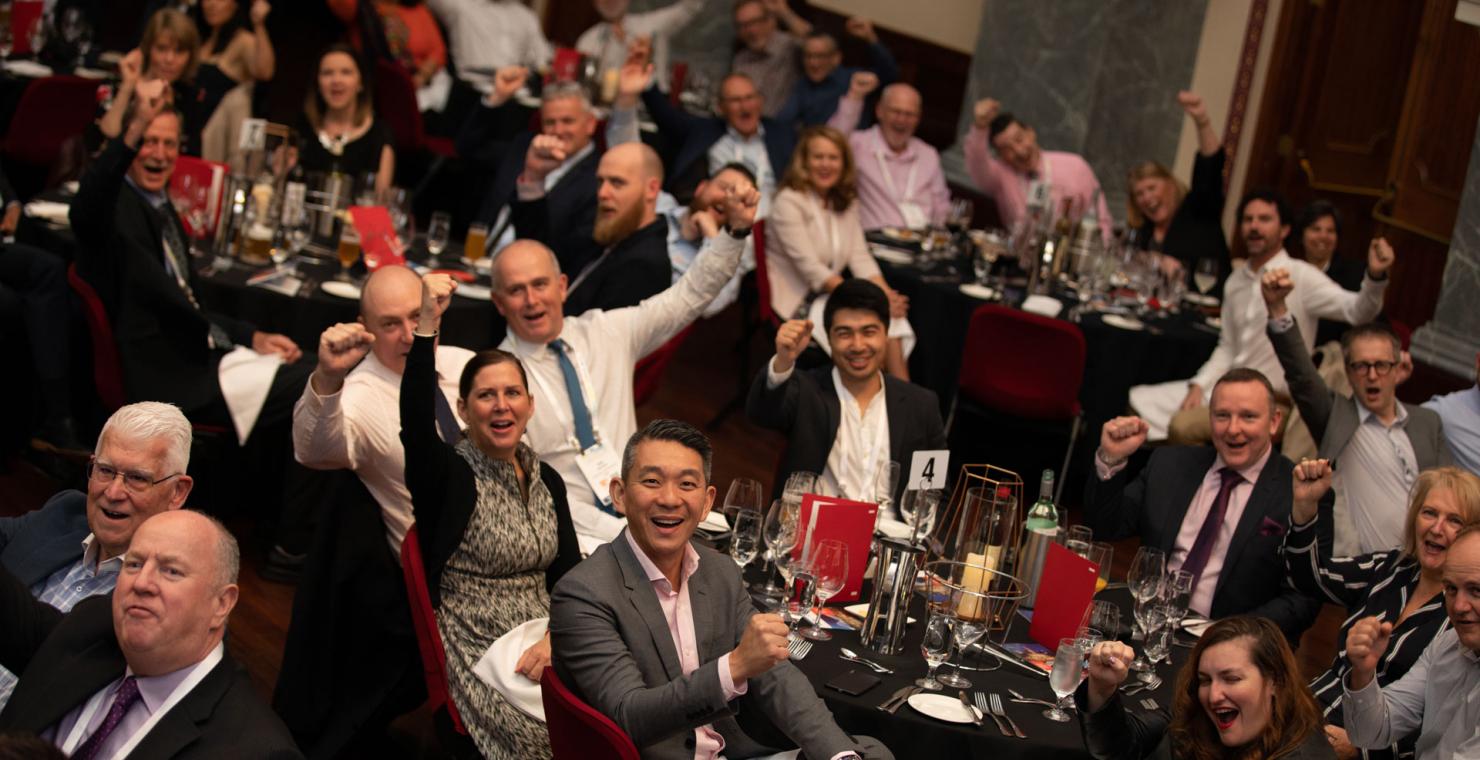 TEFMA Clever Campus Awards Dinner 2020
6:00pm Monday, 14 September 2020
11:00pm Monday, 14 September 2020
TEFMA Members will unite to celebrate the success of their colleagues once again at the 2020 Clever Campus Awards Dinner.   We hope you can join us in Brisbane to recognise those who are playing an important role in the FM Sector.  
When: Monday, 14 September 2020
Time: 6.00pm - 11.00pm 
Where: Brisbane (Venue TBC)
Dress: Cocktail
Cost: $130 for Members | $170 for Guests
MC: To be confirmed
Tickets to this event can be purchased at the same time as registering for TEMC.  If you are not attending TEMC but would still like to attend the Awards Dinner, please contact the TEFMA Secretariat to purchase a ticket.  Please note attendance at this event is for Members Only.

Get in early to avoid disappointment. 
TEFMA would like to thank our Awards Dinner sponsor, Wilson Security who are sponsoring this event again in 2020

Additional Information
TEFMA 2019 Awards Dinner
Where: Brisbane (Venue TBC)
When: Monday, 14September 2020
Time: 6.00pm
Cost: $130.00 per person. 
Tickets can be purchased at the time of registering for TEMC, or please contact bree@laevents.com.au