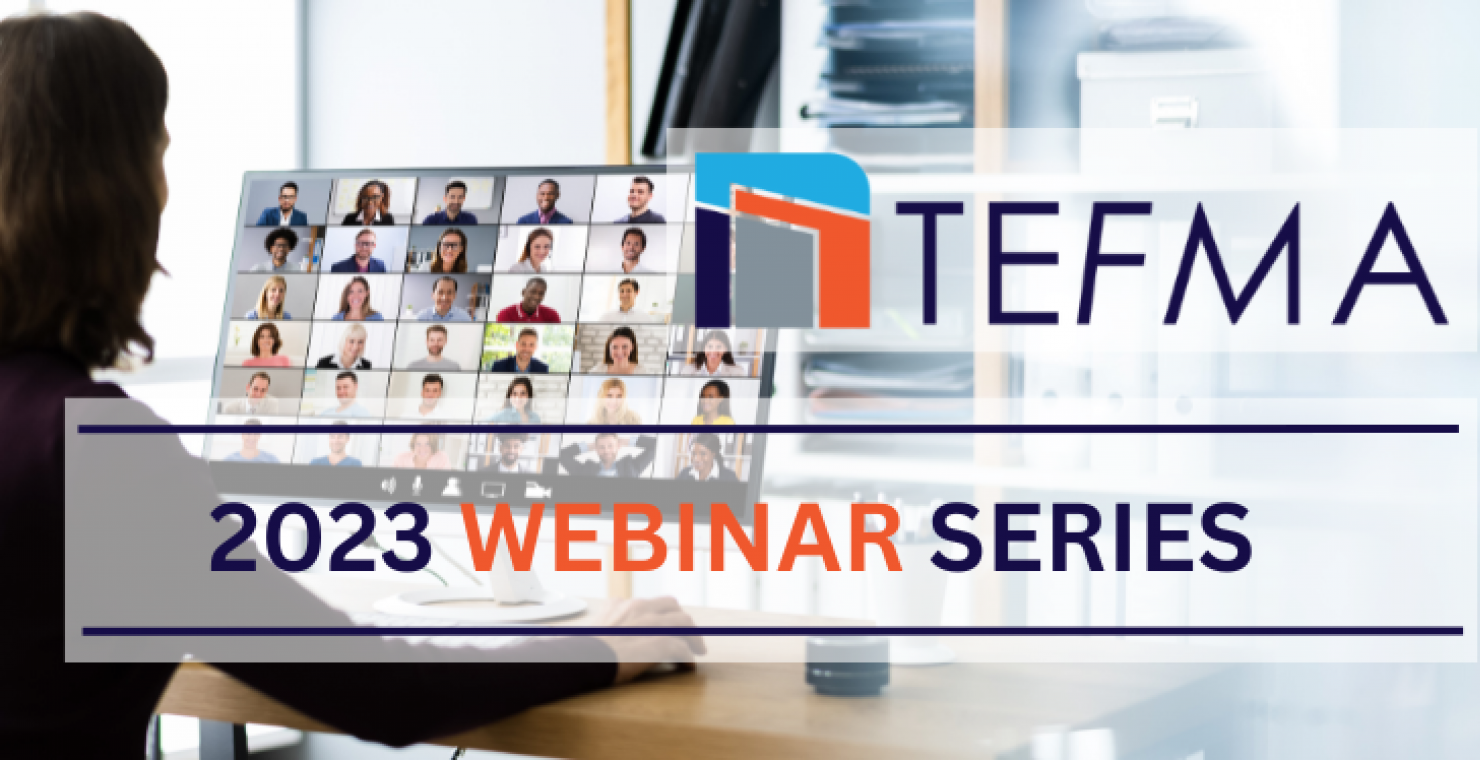 Webinar: TEFMA 2022 Innovation Award Winning Entry Presentation – UTAS Circular Economy Approach to Waste
1:00pm Wednesday, 1 March 2023
1:40pm Wednesday, 1 March 2023
Webinar: TEFMA 2022 Innovation Award Winning Entry Presentation – UTAS Circular Economy Approach to Waste 
Date: 1 March 2023 
> Cost: Free for TEFMA Members 
1:00pm - 1:40pm AEDT (NSW/VIC/ACT/TAS)
12:00pm – 12:40pm AEST (QLD)
12:30pm - 1:10pm ACDT (SA/NT)
10:00am - 10:40am AWST (WA/HK)
3:00pm - 3:40pm NZDT (NZ)
Presenters: Mary Gill - UTAS,  Michael Bird - UTAS 
Who should attend?:
Staff working in facilities and campus services, waste management, contract management, maintenance, operations, asset management and environmental sustainability will benefit from attending this webinar.
What will you get from this presentation:
In this webinar, attendees will have the opportunity to discover and learn about UTAS's Circular Economy approach to Waste minimisation, which has provided significant benefits and provided a framework to guide waste management decisions. 
Several key components to the approach will be discussed, including engaging the UTAS community in waste management, waste bin rationalisation and the reuse of furniture using an online portal to facilitate transactions.
A question and answer opportunity will be held at the end of the session.
OUR SPEAKERS
Mary Gill - Waste Officer, UTAS
Mary Gill came to UTAS in early 2022 after 8 years working in recycling & waste education with the Northern Tasmanian Waste Management Group. The focus of this work was to decrease contamination in kerbside recycling through bin assessments & community education. Mary has worked in agriculture, tourism, community, and local government, and is a long-standing volunteer in several community groups.
Michael Bird - Contracted Services & Facilities Maintenance Manager, UTAS
Michael Bird has worked at the University for the past 18 years in Facility Management after working in the railway infrastructure sector for previous 20 years. Michael has worked very closely with our Sustainability team to meet their objectives in waste minimisation. Michael has a strong focus on Lean Processes, CMMS, Asset Management, Lifecycle costing and Condition reporting. Michael has been a Rotarian (past President and a Paul Harris Fellow), a Netball Coach & Volunteer Fire Fighter, and enjoys getting out in the caravan as much as he can! 
Contact Information
Please contact us if you have any questions about the 2023 Webinar Series.
Additional Information
Webinar: TEFMA 2022 Innovation Award Winning Entry Presentation – UTAS Circular Economy Approach to Waste
This webinar will be held via Zoom Link