Workshops
TEFMA hosts an annual program of workshops, with content tailored to the specific needs of members working in higher education property and facilities management.
Soft Facilities Management Workshop
Come and join us at the Soft Facilities Management workshop at the La Trobe University, Bundoora, Melbourne taking place, Monday 19 February - Tuesday 20 February 2024.
The theme of the workshop is 'Meeting future challenges through enhanced service quality and technology integration'. 
The two-day workshop program will include some great guest speakers, a study tour of local Universities and an opportunity for networking and dinner at Flemington Racecourse. 
Abstracts
Come and present at the Soft Facilities Management Workshop in Melbourne on Monday 19 and Tuesday 20 February 2024.  
Soft Facilities Management (FM) is evolving to meet the changing needs of modern facilities.  
It incorporates a continued focus on health and safety, frequent financial adjustments, fast adoption of technology, and environmentally sustainable considerations, while offering client centred customised solutions built on data driven decision making.
We're looking for presentations focused on Soft FM generally but also tailored to our three special interest streams:
1.       Soft FM generally
2.       Cleaning including waste, pest, and hygiene
3.       Security including emergency response, and electronic surveillance
4.       Grounds including landscaping, turf, and irrigation
To Submit please click here.
For further information on guidelines please click here.
Registration
| | | |
| --- | --- | --- |
|   | Early Bird** | Regular |
| TEFMA Member | $830 | $900 |
| Non-Member | $1,050 | $1,100 |
*All prices quoted are inclusive of gst
**The Early Bird rates are available until 12th December. 
Registration includes:
-Two full days of sessions including site tours 
-Morning and afternoon tea
-Lunch
-Networking Dinner
Site Tours
Flemington Grounds | Mounting Yard + Roses
For centuries, the Mounting Yard at Headquarters has been the focal point of every race day staged by the Victoria Racing Club.  It is the place where pre-race anticipation builds, where winners are welcomed back post-race and where crowds flock between races hoping to spot their favourite horse, jockey or trainer.
One of Flemington's most famous fixtures is its many roses, which burst to life at the height of spring.  Some of the roses are up to 20 years old Among the varieties are Gold Bunny climbing roses, Bordeaux roses and Flamingo roses, ensuring that Flemington's roses remain one of its most vibrant attractions.
Come tour the mounting yard and the roses and hear look after the grounds and gardens daily.

Flemington Presentation | Cleaning + Waste
The Melbourne Cup is Australia's most prestigious annual horse race and takes place at Flemington Racecourse on the first Tuesday of November.  Known as the "race that stops a nation," it attracts international attention and is a significant event in Australian culture.  More than 80,000 people attended the celebration in 2023 and it is a major social and sporting occasion.
Come tour the cleaning and waste facilities that keep Flemington running.  Hear from the presentation partner who ensures those attending see the facility at its best.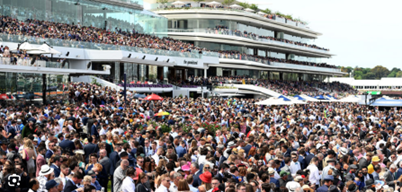 La Trobe Grounds + Football Victoria
The La Trobe Sports Park precinct supports major participation sports events, grassroots sport competitions and recreation opportunities.
Stage 3 of the La Trobe University Sports Park development has seen the precinct become the national base for Football Australia's national women's programs, including the home of the Matildas, and the State Centre for Football Victoria.
Come tour 15 hectares of sporting grounds and facilities and hear from those who maintain it daily.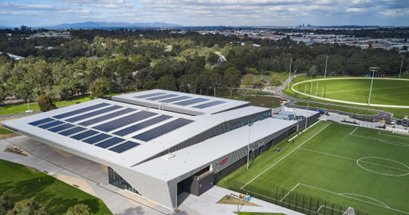 La Trobe Cleaning + Waste
Every year, La Trobe generates enough landfill waste to fill 10 Olympic size swimming pools!
We actively manage the recycling of paper and cardboard, commingled, soft plastics, organics and food, mobile phones, batteries, printer cartridges, polystyrene, fluorescent lighting, furniture, and e-waste. 
Come tour the waste infrastructure across the campus and hear from those who operate it daily.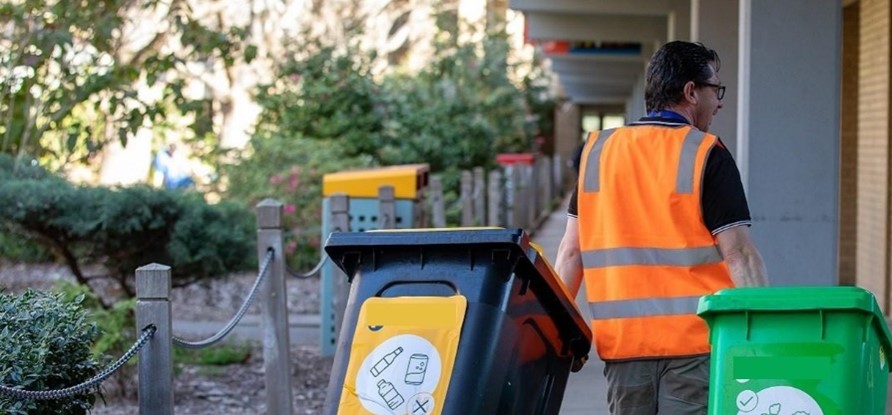 La Trobe Security
The La Trobe Security Operations Centre serves as a central hub for monitoring and managing security systems across multiple campuses.  Trained security operators oversee surveillance cameras, access control, alarms, and communication channels to ensure a safe and secure environment for staff, students and the University community. 
Come tour the control room and hear from those who keep the campuses safe daily.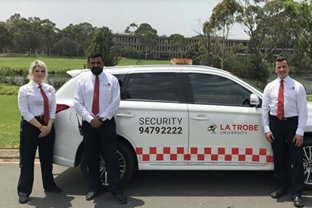 Nangak Tamboree Wildlife Sanctuary
Nangak Tamboree (nan-nyack tam-bor-ee) means respecting, sharing and looking after the waterway in Woiwurrung language of the Wurundjeri people.
The Nangak Tamboree Wildlife Sanctuary was created in 1967 as a project in the restoration and management of indigenous flora and fauna.  The site has a rich history and was once the recreational area of the Mont Park Psychiatric Hospital, but has changed drastically over the decades.  In recent years, we have continued to grow and expand our role so that we can educate and engage the broader community.
Nangak Tamboree Wildlife Sanctuary has evolved to now be a high biodiversity node within Nangak Tamboree. This eco-corridor connects the Sanctuary with Gresswell Habitat Link and Gresswell Forest to our north, through the Bundoora campus to Darebin Creek in the south. Nangak Tamboree will create an inviting, open and culturally aware space that protects our biodiversity and connect our communities.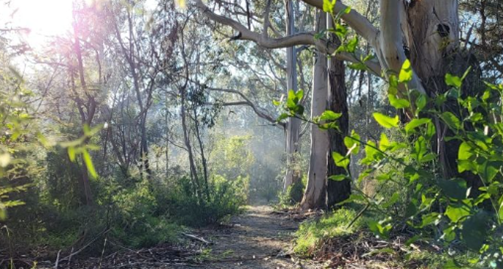 Accommodation
We have also secured exclusive rates at the nearby hotel Quest Bundoora. This can be booked using the special discount code in your registration confirmation email. There is limited availability and rooms will sell out, so we recommend booking as early as possible.
Please register to receive your link for discounted prices.
Sponsorship & Exhibition Opportunities
We have some excellent opportunities for you to align your brand with the TEFMA Workshop. This is your chance to promote your organisation and build connections with leading industry professionals and key decision makers in the tertiary sector.
For more information on some of the opportunities available, please CLICK HERE.
To discuss these further, please contact Andrea Diaz on 02 9431 8626.
 
We look forward to seeing you at the next Soft Facilities Management Workshop!
If you have any questions at all, please reach out to Kayleigh Loughlin at The Association Specialists at events@tefma.com or on 02 9431 8600.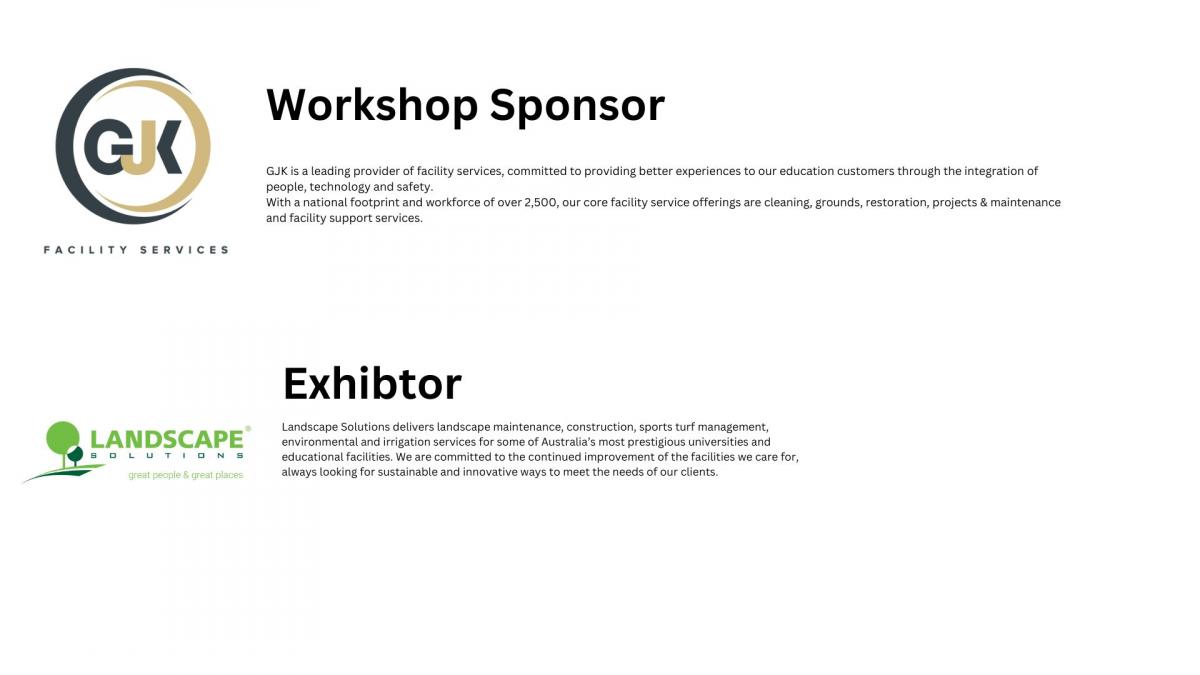 Events