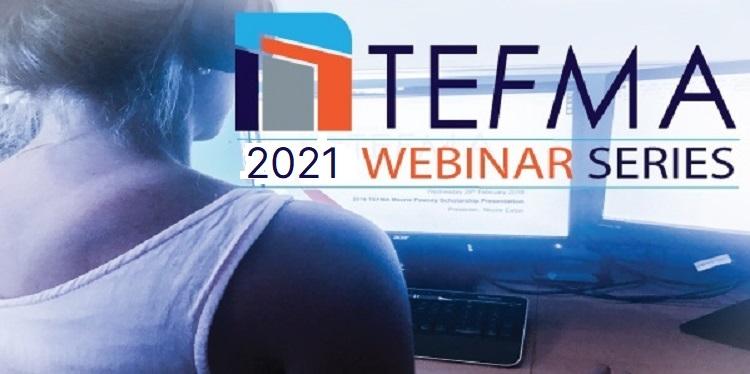 TEFMA Webinar: Contractor Management
1:00pm Thursday, 22 July 2021
1:40pm Thursday, 22 July 2021
TEFMA Webinar: Contractor Management
Date: Thursday, 22 July 2021
Time: 1.00pm - 1.40pm AEST

Presenters: 
Emma Dudley, Manager, Safety & Compliance, Deakin University
David Erczmann, General Manager, LinkSafe

What will you get from this presentation:
In this webinar, attendees will have the opportunity to:
Discover how the introduction of an online contractor management solution can streamline and automate processes, create efficiencies, centralise contractor engagement, and offer complex organisations that operate over multiple and far reaching locations a robust platform to administer the engagement and ongoing management of contractors including operational transparency and compliance assurance.
 
Understand the benefits of LinkSafe implementation across Deakin University including:
Enhancements to the prequalification of contractors, including the application of a rigorous and best practice vetting approach.
Ability to centralise practices, ensuring consistency across multiple business areas.
Opportunity to streamline worker induction and site attendance requirements including the capacity to build customised requirements dependant on business area risk profiles.
Opportunities associated with automated administration and digital process efficiencies.
Improve compliance

Who should attend:
Individuals working in facilities and campus services, contract management, energy management, maintenance, operations, asset management and environmental sustainability will benefit from attending this webinar.
Contact Information
Please contact us if you have any questions about the 2021 Webinar Series.
Additional Information
WEBINAR DETAILS:

Date: Thursday, 22 July 2021
Time*: 
11.00am - 11.40pm, AWST (WA/HK)
12.30pm - 1.10pm ACST (SA/NT)
1.00pm - 1.40pm, AEST (ACT/NSW/TAS/QLD/VIC)
3.00pm - 3.40pm, NZST (NZ)
* includes Q and A


Cost: 
Complimentary to all TEFMA members
Only members who register will have access to the webinar on the day so please register if you wish to attend.

Once you have registered you will receive information on how to join the webinar and a calendar entry to record this event.
Please note TEFMA have now switched to Zoom as our webianar platform.  View System Requirements for joining the webinar here.